Here is one of those unbelievable but true stories. See the references at the end of the pictures. There are many pictures but well worth the wait to see them. I found this floating around on the internet and added the references. Unfortunately, I cannot give credit to the original poster since that information has been lost. Enjoy!
Please do not try this at home. Remember, this is a professional captain at work.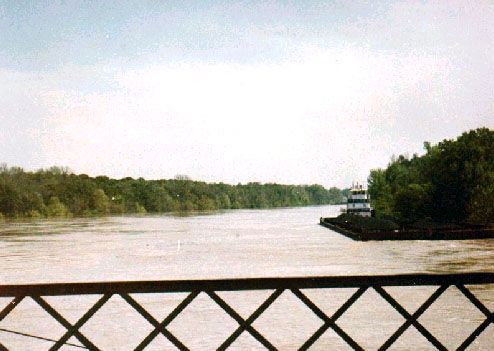 The towboat is approaching the bridge with barges loaded with coal.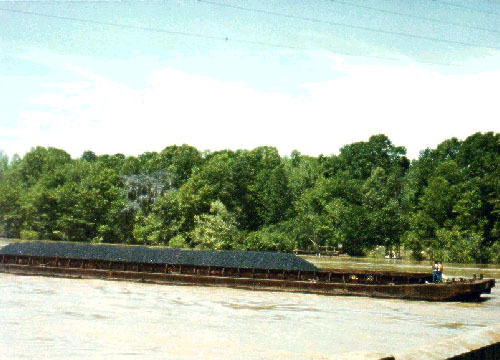 This frame gives you an idea of how fast the river is running. Obviously at or near flood stage.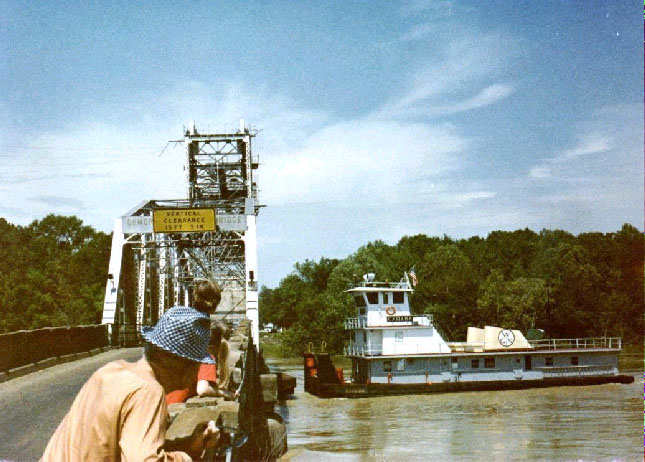 Oh CRAP!!!; The bridge didn't open and the boat can't stop.
Notice that the tug has released the barges.
He is backing as hard as possible to try and avoid a collision with the bridge.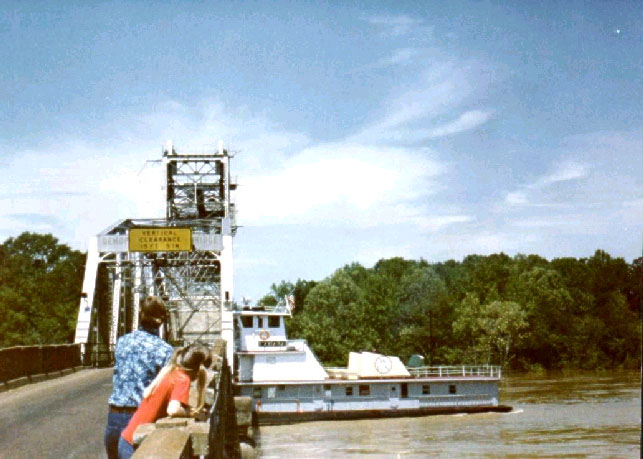 Can't make it against the current.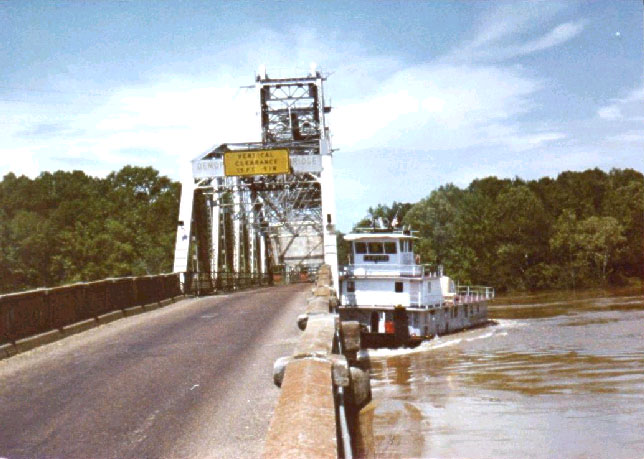 Uh Oh! The current has swung the boat around sideways.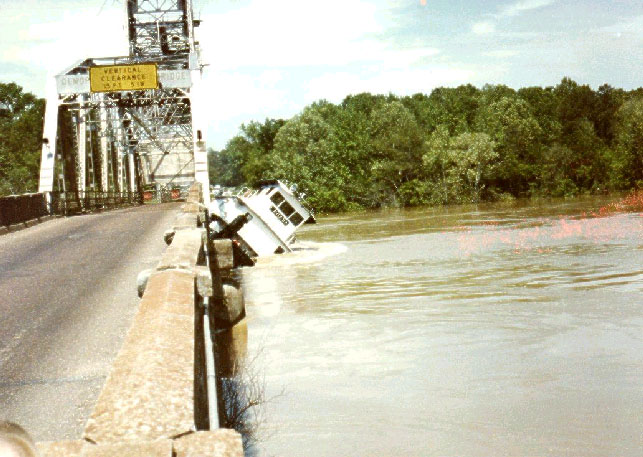 The cook thinks maybe something isn't quite right.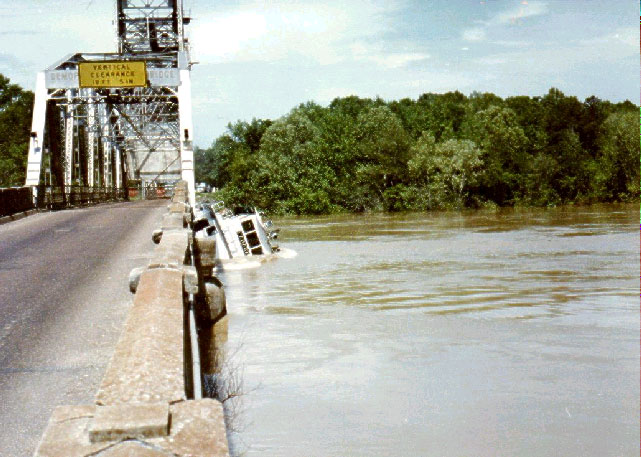 The boss is going to be REAL mad!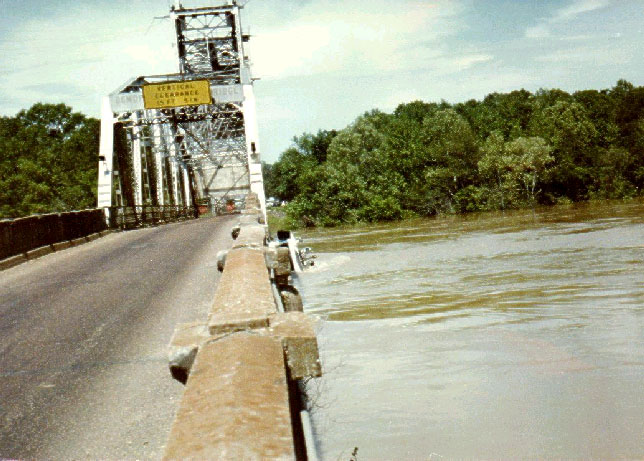 Uh...Boss? Do we have flood insurance on this boat?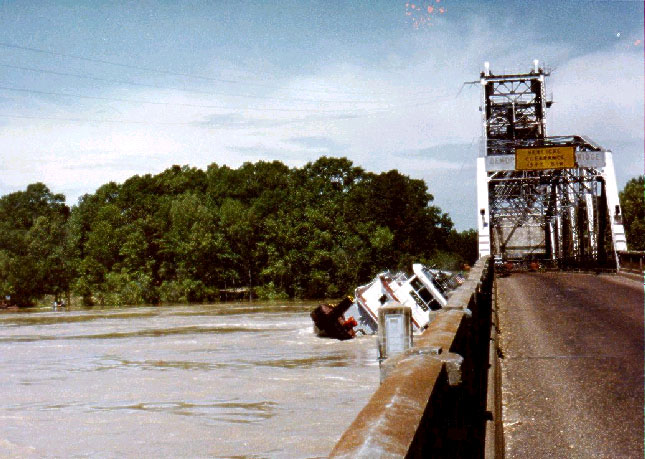 Uh.... Boss? You ain't gonna believe what we just did!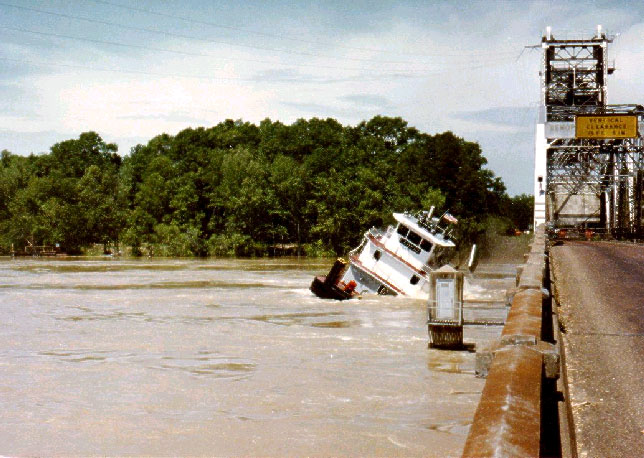 She's low, but the flag is still flying.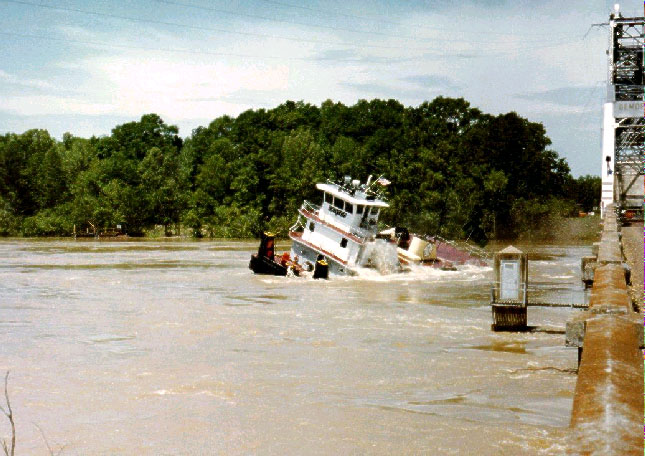 The wheelhouse door and the door in the second deck are now open.
Look close at the bottom righthand side of the picture and you will see that the bridge guardrail is underwater.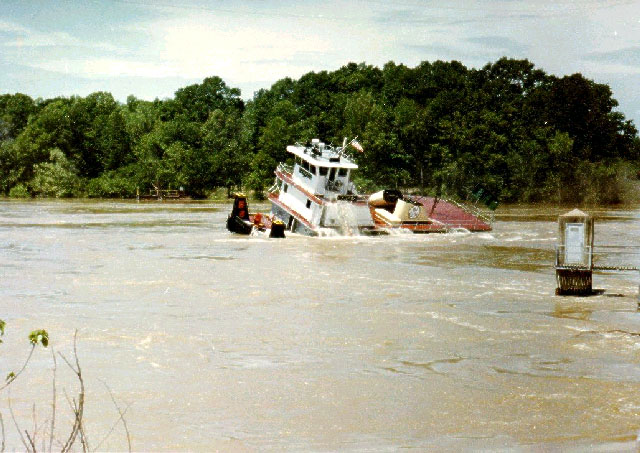 The water is pouring out of the bridge.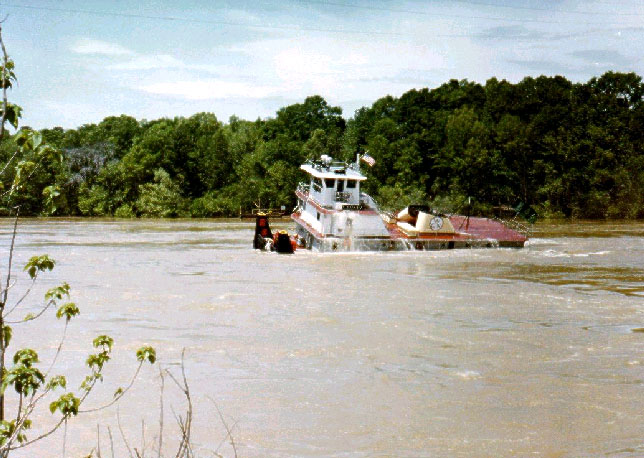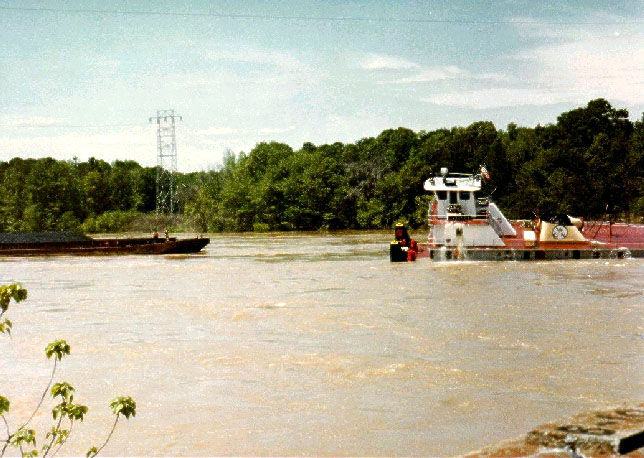 Look at the water pouring out of the second deck doorway.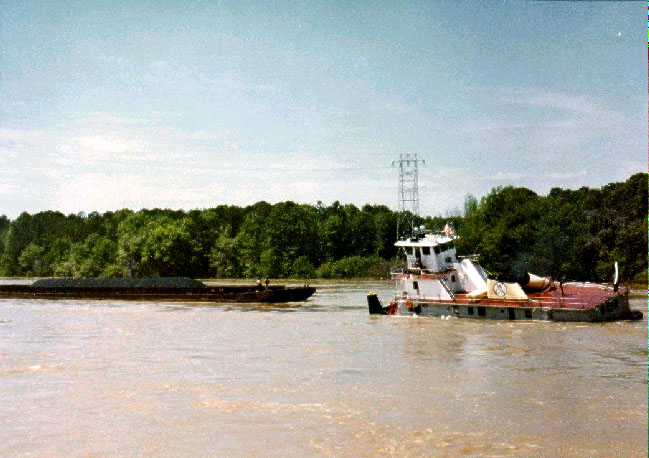 The working deck is still underwater, but rising.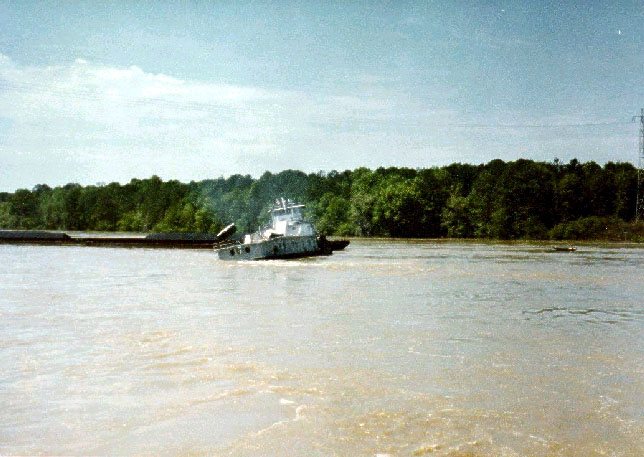 Notice anything unusual? Look at the smoke coming from the exhausts.
This thing is running!!!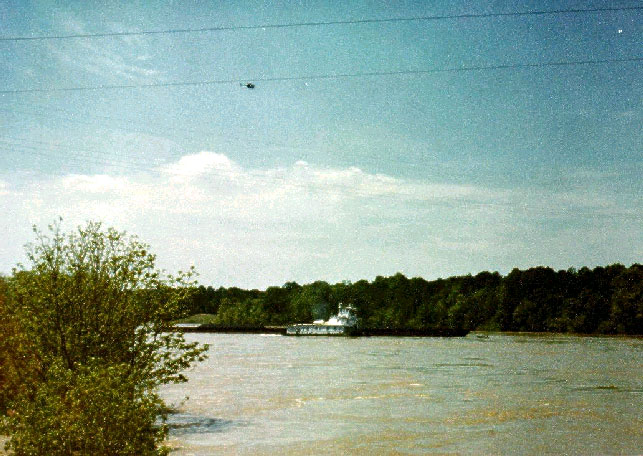 Notice the propwash at the rear of the tug. The boat is back under power.

Ho Hum. Just another day on the river.
It happened in April 28, 1979 at the old Rooster Bridge at Demopolis, Alabama. The tugboat name was CAHABA.
Captain Jimmy Wilkerson, was dropping two of his four barges through the east span of the Rooster Bridge, with the intent of running around through the lift span and catching them below. Pilot Earl Barnhart was on the tow helping the two deckhands take off safety wires, winch wires, etc.
Wilkerson underestimated the current, and got too close to the bridge. The current laid the CAHABA onto the bridge. When the lower port deck went awash, the vessel rolled, went through the span, and came back up once it cleared. Captain Wilkerson remained at the sticks; however, at one point he was straddled on the starboard pilot house door frame, and the port front pilot house window blew out, filling the place with water.
The photographer, Al Democrat, was from Linden and happened to get caught as the CAHABA blew for a draw at the Rooster bridge. The pictures were published in the Linden newspaper at that time.
---
Compiled and edited by:
Bertho Boman
Vinland Corporation